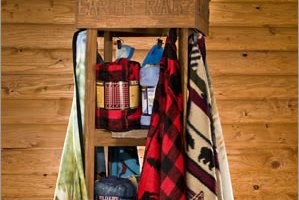 ​
Ramatex International Corp. will be moving from Fairfield, New Jersey to Mangonia Park in Palm Beach County.  
The Business Development Board of Palm Beach County worked with the company, which manufactures and distributes environmentally friendly garments, blankets and other textile products.
The company recently acquired the 24,500-square-foot industrial building at 1310 53rd Street. County records show the 1.3-acre site last traded for $1.2 million in July 2015.
"Ramatex International is an environmentally conscious company manufacturing and distributing garments and home textiles made from 100 percent recycled fibers," Ramatex President Camilo Raful said. "We are excited to be moving to Palm Beach County, where the population is very much in tune with keeping the environment clean for our generation and many more to come."
Founded 19 years ago, Ramatex, sells garments under the Earth Ragz name. For each garment made, it prevents 2.4 pounds of textile material from going into landfills, the company said.
Ramatex International manufactures EARTH RAGZ©, a line of garments and blankets made with 100% recycled fibers. These products have become a phenomenon to the industry, virtually taking the active apparel market by storm.
Facebook Comments