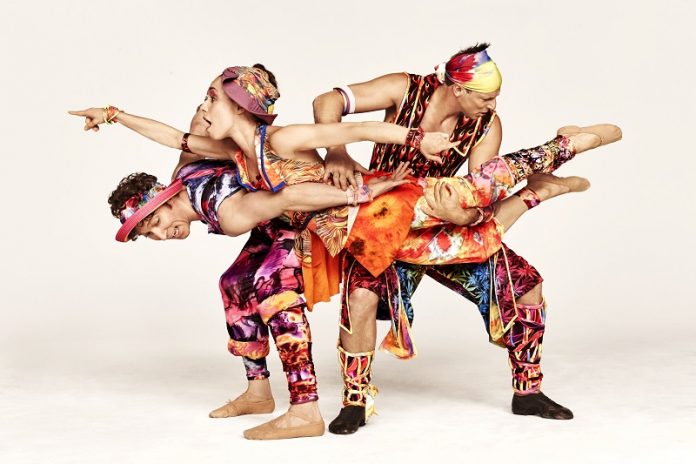 Dreyfoos Hall  
---
The Raymond F. Kravis Center for the Performing Arts, a not-for-profit cultural complex, which serves as a gateway to downtown West Palm Beach, not only serves the community but also is gaining a worldwide reputation as a premier entertainment venue and arts education facility; is now proudly celebrating its 25th season.
"For the last quarter-century, we have remained focused and
faithful to our mission, which includes presenting diverse, world-class entertainment; offering arts education programs for all ages; providing a home for local and regional arts organizations to showcase their work; supporting efforts to increase travel and tourism to Palm Beach County; and offering a comfortable, safe
 and state-of-the-art gathering place for our community," says Chief Executive Officer Judith Mitchell.  "The Kravis Center is once again providing superior programming as sophisticated, as diverse, and as family-friendly as the community we serve, with an extraordinary line-up of show biz superstars, award-winning shows and amazing musicians and orchestras from all over the world."
A few of the show-stopping performances on the Kravis Center schedule this season are the Alvin Ailey American Dance Theater, The Beach Boys, Pat Benatar and Neil Giraldo, Michael Bolton, Chris Botti, Capitol Steps, Kristin Chenoweth, AN AMERICAN IN PARIS, Melissa Etheridge, Kenny G, Chaka Khan, Lang Lang, Steve Lawrence, Jay Leno, Orchestre National de Lyon, THE PHANTOM OF THE OPERA, Itzhak Perlman, Philadelphia Orchestra, Pink Martini Featuring China Forbes, Pokémon: Symphonic Evolutions, Smokey Robinson, Twyla Tharp and that's just the beginning.
"The best of everything, that's what audiences expect when they come to the Kravis Center, and that is what we will be presenting during our brightest season yet," promises Lee Bell, Senior Director of Programming at the Kravis Center.
In addition to performances in the 2,195-seat Alexander W. Dreyfoos, Jr. Concert Hall, the Kravis Center also presents a diverse array of drama, music and dance in the intimate 300-seat Marshall E. Rinker, Sr. Playhouse, the flexible 300-seat, cabaret-style Helen K. Persson Hall.
---
---
To enhance the entire cultural experience, the Kravis Center offers Beyond the Stage pre-concert and performance talks that complement the main attraction and are free to ticket holders.
The Kravis Center's Continuing Arts Education offerings include Kravis Center Cultural Society Lunch & Learn Events, the African-American Film Festival, the Kravis Film & Literary Club, and Lectures. This is the perfect opportunity to learn about a variety of fascinating topics, including revealing lectures about Hollywood icons, great writers and weighty historical matters.
---
Tickets for Kravis Center concerts, shows and events are available for purchase at the Box Office at 701 Okeechobee Blvd., West Palm Beach; online through the Center's official website at kravis.org; or by phone at 561-832-7469 or 800-572-8471. 
Group discounts are available for most Kravis Center presentations. For more information, call Group Sales at 561-651-4304 or 561-651-4438 or visit kravis.org/groupsales.
To stay connected for promotions and updates, become a Kravis Center fan at www.facebook.com/kraviscenter or follow us on www.twitter.com/kraviscenter and on the Instagram app under the name kraviscenter. When you are on the go, you can access kravis.org from your mobile phone with the Kravis Center's App.
Photos Courtesy of Kravis Center
Facebook Comments